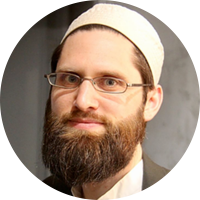 Shaykh Idris Watts
Leeds, England
Idris Watts has been involved in Islamic education since he accepted Islam in 1998 whilst studying Arabic Studies at Leeds University. He graduated from the University of Leeds in 2002 with First Class Honours, having gained an award of excellence for his language skills. He then moved to Morocco residing in the ancient city of Fez, where he immersed himself in its language, culture and knowledge for the next seven years attending classes at the oldest university in the world, the Qarawiyin studying various disciplines in Islamic subjects alongside teaching the English language to foreigners.
In 2007, he returned back to England to bring the fruits of his experiences and learning in North Africa to the Yorkshire and Lancashire community, setting up classes and gatherings within Bradford and its adjacent cities, working for mosques and institutes, supporting new Muslims and delivering speeches, workshops, and classes for local schools, institutes universities as well as the Peace Studies department of Bradford University.
He has been teaching Arabic and Islamic studies in the Yorkshire and Lancashire area for the last six years. He is also the author of the book: ​'T​he Heavenly Guide to the Beacon of Pure Light', a regular guest on 'Ask the Alim' Show on British Muslim TV and he has also studied alternative therapies with Hakim Archuletta, who is a traditional practitioner in herbal medicine and homeopathy.
His passion is teaching Quranic Arabic, focusing on the linguistic miracle of the Quran as well as raising awareness of Islam's relevance in society today and how it can enhance our personal lives, relationships and communities in order to bring us purpose, success and happiness.